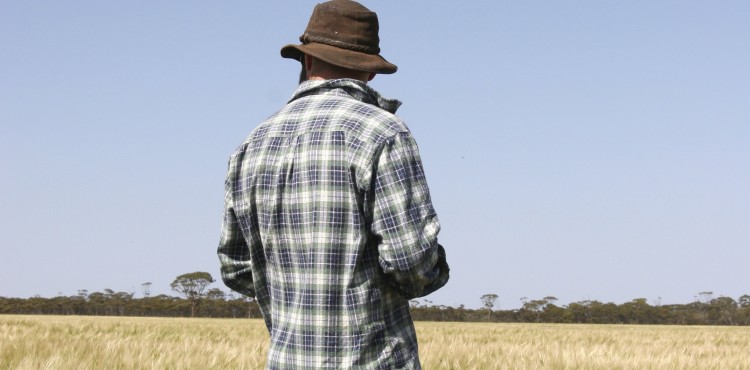 Created 16 February 2017
By Brian Sullivan and Doug Faircloth
The Minister for Ageing, Ken Wyatt, recently spoke of the government's goals for aged care as being "sustainable, equitable and integrated", sitting within a broader health system. He also acknowledged the clear message that, "increased focus on choice for consumers only works when there are options available".
So how do we tackle aged care in less populated areas with these goals and limitations in mind?
For a start, we have to step back from traditional models and approaches and frankly acknowledge that these are often not sustainable. There is a clear minimum economic scale for residential care, especially allowing for proper asset depreciation. The scale issue means a sustainability limit when it comes to how extensively residential facilities can be spread across the country.
To provide equity and allow people to age in their familiar environment requires recognition that rural people often have a close perception of their community, where informal supports and social connections are available. Being cared for in a regional centre often means closest kin and friends can't remain in touch. Transport is a major issue for older people in smaller communities.
Multi Purpose Services have a place in providing integrated regional health and aged care, but there are aspects of their practical operation which are costly and can see resources diverted to expensive activities (e.g. 24/7 nursing rosters for emergency services). The model and funding regime have not been reviewed for years. The model is best as a regional service and cannot be sustainably replicated in every small community across Australia.
Distance challenges and staffing issues can confront home care and Commonwealth Home Support Programme (CHSP) providers and reasonable access to primary health services is vital for integrated care. Particular challenges in Aboriginal communities range from cultural sensitivity, remoteness and staffing to provision of a safe environment for the older person.
Some avenues for innovation
Get past the preoccupation with residential care
Simply put, widespread rural and remote replication of traditional residential care is not sustainable – nor commonly sought by older people! Apart from when it is the consumer's choice, the main rationale for regional availability of residential care is for secure dementia facilities where alternative options have been exhausted.
Around 5 times the number of older people are currently supported at home through CHSP and Home Care Packages than those in residential care. Subsidies for Home Care Packages are broadly comparable to those under the ACFI. Strengthening these avenues of care is going to be the most cost effective way forward for providers in remote areas.
Integrated aged support
From extensive community engagement in regional, rural, remote and Aboriginal communities across Australia, Verso has identified models of aged care delivery which are likely to be sustainable and equitable into the future. They build on implementation of age friendly communities, adequate sustainable housing, wider availability of care at home and a model of "clustered" aged accommodation to allow efficient delivery of community and home care which could include 24/7 "on call" potential.
The advantage of this suite of activities and service configurations is that a range of institutions and groups can contribute to allowing older people to age in their communities – community and service groups, housing bodies, local government, primary health services and aged care providers. Large capital outlays are not often required, but a level of leadership is needed to set the model in place.
There is already state and local government activity in respect of "age friendly communities". Alzheimer's Australia has been active in promoting dementia friendly communities, there are many rural and regional community housing associations and there is no shortage of community and service groups (including local sporting clubs) who are often willing to play a role. The challenge is for community care providers to improve systems of care delivery to achieve maximum availability.
Some steps have been taken to implement this approach (particularly in WA through Regional Council leadership). The Commonwealth and Primary Health Networks could greatly assist by supporting pilots of the clustered accommodation model.
Decentralise employment
The future of formal care will rely on efficient provision in the home and community. To deal with the inefficiencies and cost of delivery inherent in "hub and spoke" service delivery, providers are advised to fully explore options of staff engagement on a decentralised basis so that there is a spread of available carers throughout geographical areas. This would involve use of available technologies (including landlines) to support the workers by monitoring care delivery remotely.
We have found that often the consumer themselves can identify someone locally who may (with appropriate training) be available for the carer role.
Concentrate provider effort
In rural and remote areas the Commonwealth should seriously consider creating a "geographic segment" bidding approach for Home Care providers to gain rights to serve defined areas combined with more realistic remoteness supplementation. The intention would be to provide successful bidders with exclusive rights to service a viable "footprint" area which includes some more concentrated populations with performance obligations to provide effective services throughout the entire spread.
This arrangement would mitigate "choice" of provider but, importantly, consumers would still have control of package services and it would contribute greatly to equitable access.